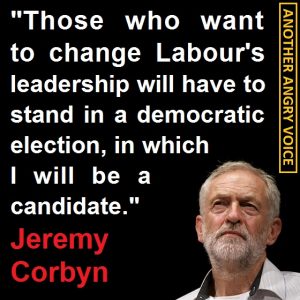 The logic of Labour MPs is as impeccable as ever:
They accuse Corbyn of being ineffective, yet at the same time they wish he'd played a more high profile role in the EU referendum campaign. Why? If he's as useless as they claim, surely they wouldn't want him anywhere near causes they care about?
They say Corbyn is a weak leader, yet their co-called coup is dragging on for weeks without any sign of achieving its objective while Corbyn continues to stare them down.
Eagle says she can provide strong and effective opposition to the Tories, yet a cursory glance at her voting record shows that she abstained on the Tory Welfare Bill, voted for the Iraq war (and against any investigations into it), voted to bomb Syria (on both occasions), voted against tighter regulations on fracking, voted against government transparency, voted for mass retention of communications data – in fact all the Left's favourite causes she either voted AGAINST or abstained on! Meanwhile her own Corbyn-supporting constituency party has threatened to de-select her! Strong? Effective? Unifying?
You couldn't make this shit up.
Nominated by: Fred West