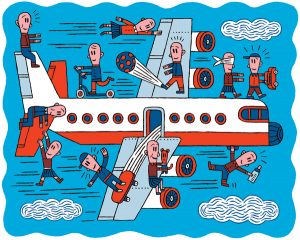 May I just take this opportunity to say a heartfelt 'Fuck you'! To the stupid selfish shit-cunt with the obviously sick two year old on the early morning flight to Copenhagen two weeks back.
Not only did your horrible spaz-faced little shit spend the entire journey coughing in my direction and blowing snot bubbles, but you also decided to take it for a walk through the cabin to ensure that everyone else got a dose of particularly virulent flu.
I would love to find out who you are and where you fucking live so that I can send my solicitor around and sue you for the lost earnings while I was shivering, sweating and honking up in bed for two days.
I am sure that everyone else on that flight would also like a bit of that action too.
Seriously, what kind of retarded, selfish fuckwit takes a sick and contagious kid into a confined space where everyone is going to get a dose of whatever the fuck that was.
You madam are a cunt of the highest order.
I hope you go blind and your child is a mongey. You cunt.
Nominated by: Odins Balls