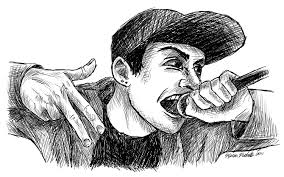 Rap is truly evil music. It should be banned outright for the problems it causes. If you need to sample a real song from a real musician to form lame beats, then it isn't music.
Bunch or stringed together swears and the repeat use of the word nigger. A word whites are supposed to be guilty about for some mongy reason. Bloody Mong music simple as that.
Nominated by: Titslapper

It's not music, it's fucking shit brown noise with primary school poetry peppered with profanities.
Speaking of which, it's fucking shit.
Nominated by: Arsebiscuit

..and Des Lynam doesn't like it either :