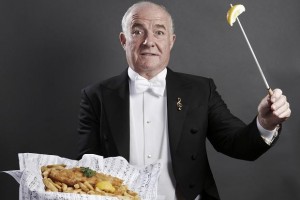 Rick Strin – a sloppy cook (he's certainly not a proper chef) who micro manages his deranged empire whilst on pleasant sojourns in Mediterranean ghettoes.
Then mounts his fucking high horse lecturing us on why we should be using obscure ingredients only eaten by armadilloes and the fucking cosa nostra. Fuck off Stein.
Best one was when he visited his kraut relatives — that was a real toe curler when he met the family who mostly ignored the cunt. I recall it for his smacked arse face when his lad brought up the Padstein word. Priceless! He probably slowed cooked that moth eaten dog he'd hail around.
No wonder his missus fucked off, arrogant ignorant fish fryer.
Nominated by: Arsebiscuit