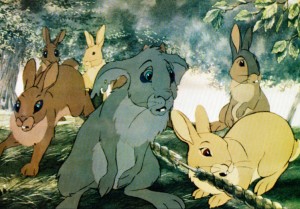 Parents who have complained about Watership Down being broadcast on Easter Sunday need to cunted into the stratosphere.
Fucking limp cunts, grow up.
Nominated by : Cunt O'MaCunto

Here's a few gemettes from the Twitter twatterati —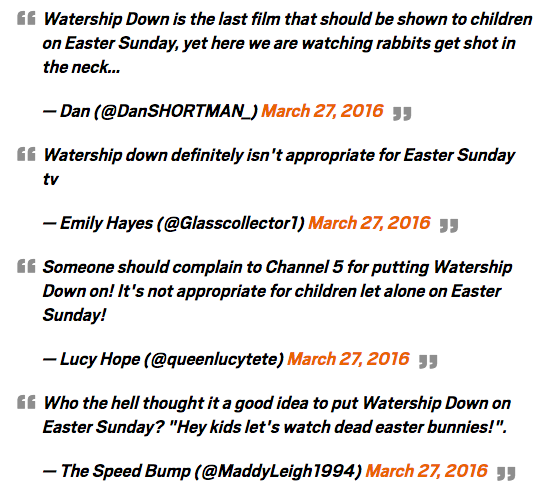 Dan, your're a cunt!
Emily, you're a cunt!
Lucy, you're a cunt!
Maddie, you're a cunt, too!
In fact, you're all cunts…
Nominated by: Dioclese