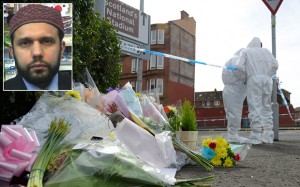 As it's Easter, time for a good cunting for those muzzie knobheads…
Apparently we can't call that choccy egg thing an Easter egg anymore… In case it offends somebody who prays to a paedophile three times a day….
Can you imagine the carnage if Islam was a genocidal death cult and not the Religion of Peace? There would be regular attacks around the world…. (who said sarcasm was dead?)
The very same people who didn't condemn Rotherham and Rochdale Muslim sex gangs were gagging to hear the Adam Johnson sentence,so they could say it was not enough…
As Islamists slaughter innocents in Brussels, the EU based in Brussels imports millions more Muslims… Don't those EU cunts get it yet?
Germany and that frumpy cunt, Merkel, invited and continue to invite this cave dwelling filth into Europe. We need to get the fuck out of the EU shitheap now…
Fucking cunts… Fuck them…
Nominated by: Norman

As it's Easter let's spare a thought for Asad Shah, the shopkeeper in Glasgow knifed in a 'religiously prejudiced attack' by a knife wielding member of the religion of peace.
Shah tweeted 'Good Friday and a very Happy Easter, especially to my beloved Christian nation. Let's follow the real footstep of beloved holy Jesus Christ and get the real success in both worlds.'
Naively trying to prove that not all Muslims are cunts, he was knifed to death by one of the many who actually are. I would say 'Christ help us!' but I might be accused of being racially provocative…
Nominated by: Dioclese