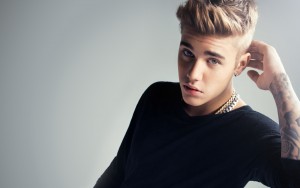 Lest we forget… that fucktard teracunt Justin Bieber.
He's been doing more of his self-aggrandising graffiti. FFS, lawks-a-lordy &c. Surely,three strikes and you're out (I know he's officially Canadian, but seems to live in the USA), and they've got some "cruel and unusual methods", I understand…
May the Lord have mercy upon his soul for being such a complete and utter arsewipe, yee-ha!!
Nominated by: HBelinda Hubbard