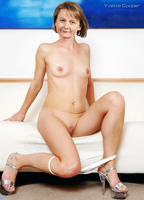 Yvette Cooper-Balls. She was on that Sunday politics show the other day spouting off about how we should be taking in more muslims from Calais. There was even a video segment of her visiting 'The Jungle'. One part that stood out for me, perfectly demonstrated why we SHOULDN'T be taking these scum. She said that the women and children; what few there were anyway tended to stick to the outer edges of the camp because the central part was too dangerous for them. Yes? And why was it too dangerous? Because that's where most of the single young men lived. And yet still this dopey, left wing cunt wants US to take in these obviously dangerous scum.
After that she was in the studio being questioned, poorly, by Andrew Neil. Not once did the fat, Scottish shit bag ask the ugly fucker why she still hasn't made good on her promise to house an 'refugee' family in one of her own properties. He allowed to get away with that. A completely impartial interviewer would have skewered the hypocritical arsehole with that one. I'm sure the interview's on YouTube or something. Watch it, and compare it with Neil's interview with Katie Hopkins.
The point is though. Cooper-Balls is a monumental piece of shit cunt. And like every so called liberal, she's happy to call for the UK to take more muslims who WON'T contribute a single positive thing to the country, but she's not so quick to honour a promise that she publicly made.
Nominated by: Quick Draw McGraw