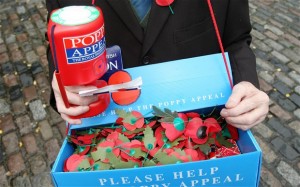 I nominate the fucking Poppy Nazis Cunts (oxymoron intended), who feel so morally outraged at a shite (but still fuckable) actress for not wearing a poppy on tv.
Surely the selfless generation that fought and died for freedom that are remembered and celebrated by the poppy, did so so that their descendants would have the personal freedom of choice to do what the fuck they like, within reason. Have these zealots got fuck all better to do than shout 'Disrespect' at the top of their lungs.
On a par with Griefjackers, cunts!
Nominated by: Lord Flashcunt