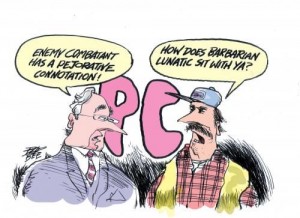 Gone are the days when you could proudly announce that you were going out for a Chinky after work.
The local corner shop was the Paki shop and you would get your hair cut by the Wops up the high street.
The Wogs ran the local fish and chip shop.
Nobody took offence, people were respectful and everyone got along just fine, more or less.
The PC cunts ruined it by inventing things to be offended about to suit their own cause.
Once you control how people speak, you control the way people think.
Cultural marxist cunts!
Nominated by: Odin's Balls