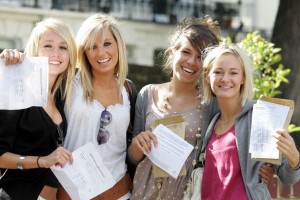 Newspaper picture editors who illustrate A Level Results Day with the SAME fucking photograph every single year are cunts.
Three or four blonde girls (invariably called Millie, Tilly and Lily) either hugging each other or jumping up in the air clutching their envelopes.
Come on you fucking cunts, show some originality – it's not only posh blonde girls who take A levels!
Nominated by: Fred West