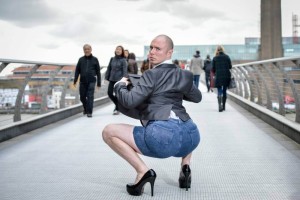 That Travelzoo advert deserves a cunting… Those two tossers acting like seals need a hiding…
Same goes for that baldy cunt wiggling his fat arse for Money Supermarket, or that bearded twat dressed as Carmen Miranda on that bingo advert…
Don't cunts like that have any self respect?
Nominated by: Norman

"You buy one, you get one free. I said you buy one you get one free!"
Yeah, I heard you – now fuck the fuck off! You seriously expect me to buy windows from a cunt like you ?!?
Nominated by : Dioclese