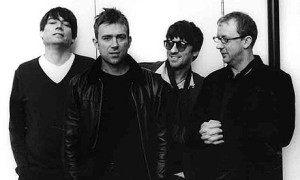 I hate Blur. Every fibre in my body is anti Blur. There isn't a song that I've heard that is even remotely good. Oasis are genuises compared to Blur and thats not saying much because they have done some pretty shite stuff.
I also have convinced myself that their brother vs. brother fued is somewhat of a scam,can't tell anymore. Gorrilaz are really shite too I can't believe they have made millions over it, who buys this shit? This form of corruption in the music industry encourages bad/no talent and bravado.
Also they have upped prices on Cd's and vinyl as a way to combat piracy. What a load of shite.
Nominated by: Titslapper