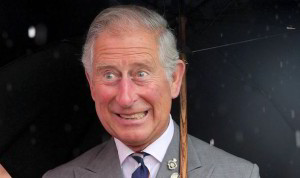 Now we all know that Prince Charles is a bit of a cunt (wanting to be the tampon of Camilla Parker Bowles just spells out insanity!), but shaking hands with that cunt Gerry Adams?
Is Charlie so inbred and loopy that he has forgotten Louis Mountbatten being blown to pieces by those IRA fuckers? Not to mention the Hyde Park bombings of 1982…
I hope this batty old cunt never gets to be king….
Nominated by: Norman