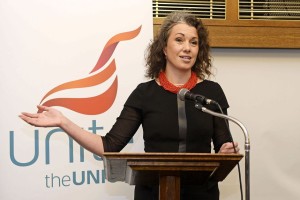 Labour MP for Rotherham Sarah Champion deserves a royal cunting for charging the tax payer £17 for a wreath last rememberence day.How long can you sink?Well I said Labour and Rotherham so I suppose I answered my own question.
It is funny how Labour hark on about tax dodging and the effect it has on public services when they are leaning their pockets with taxpayers money.Hypocrital cunts the lot of them. Maybe she got given her candidacy from her predecessor Denis McShane another Labour cunt who admitted that as a guardian reader he would feel uneasy speaking up about the Asian Rotherham peado gangs preying on vulnerable girls and was also imprisoned for expenses fiddling.
Notice how not one of the cunts who claims to make an "error" in their statements ever notices it until they have got caught? Anyway Sarah Champion is an expenses cheating cunt who is the first one to directly insult millions of dead soldiers as well as the taxpower.
Stupid champagne socialist grey streaked haired cunt!
Nominated by: Shaun of the Dead 69