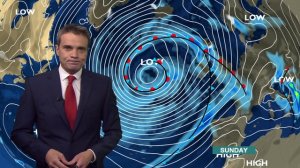 John Hammond is an annoying little cunt.
This prancing, preening, cocky little twat is being pushed forward (it would seem) as the "face of BBC weather", being put up to present every feature about the weather on the BBC news. What an ugly little troll of a face it is too, good only for a prolonged spell as a stand-in punchbag. Watching this annoying little cunt, and worse hearing his thin whiny voice is bad enough, but his intonations ("brrrrright and breezy", "it'll be a bright, crisssssspp day") and the annoying way he keeps smacking his lips together before every bloody sentence is the worst.
Add to that his hand movements (creepy in the extreme if you ask me) and the way he almost bounces around as he presents the same boring weather as yesterday and you have a little fanny hole of a annoying little cunt that makes my blood boil every time I see him.
Get that creepy, lisping little cunt off my TV BBC!
Nominated by: Colin Murray's Brain