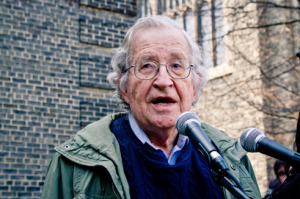 Russell Brand has been getting on my tit ends with his childish rants and typical adoption of a far left agenda just when his career goes down the shit pan.
I`d also like to nominate all the cunts in my university and across the country who look up to this wankstain as some sort of modern day Gandhi:He is not he is just a pox infested unfunny faded actor who`s political views are akin to those of a brain damaged Noam Chomsky (who is also a massive cunt)
Nominated by: Shaun of the Dead 69

Never heard of Noam Chomsky until he was nominated. Forced to investigate out of sheer curiousity. Now wish I hadn't…
Noam Chomsky is even more fucking pretentious than Russell Brand! Brand is apparently a 'comedian and campaigner' as well as a massive twat. Chomsky on the other hand describes himself as a 'linguist, philosopher, cognitive scientist, logician, political commentator and anarcho-syndicalist activist'. What the fuck is an anarcho-syndicalist when it's at home ?!?
Seems to me to be just a self-publicising Yank cunt, who looks like Michael Foot without a duffle coat, and who's made a shed load of money by spouting bollocks about communism and conspiracy theories. If he was really a communist, he'd have given all his wealth away to help the downtrodden working classes, the fucking hypocrite.
A wealthy communist is an oxymoron – Miliband take note!
Nominated by: Dioclese