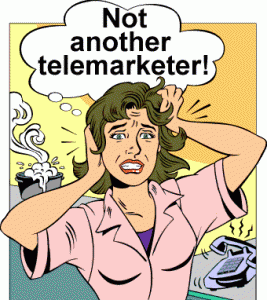 Telesales and telemarketing people are cunts.
Just when I've sat down on the lav for a good stiff shit, one of these cunts phones up with some "unmissable offer", thus spoiling my enjoyment of the moment. Just fuck off you cunts, if I want something, then I'll get it from the shops. I don't need some spotty faced cunt telling me what a great product or service they have, I'd much rather spend my spare time in the best, most rewarding and long lasting way, by a complete evacuation of my healthy bowel.
"Have you claimed your PPI back yet?" – No, but I've just squeezed out an enormous log, you cunt !
Nominated by: who put the cunt in scunthorpe