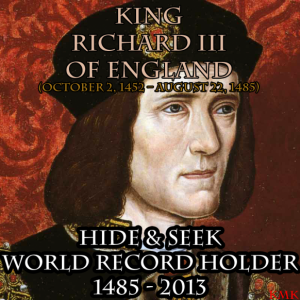 I would like to nominate that bent spined cunt Richard the third. (No coincidence it rhymes with turd).
This cunt, part of the royal scrounger clan, is still sponging up taxpayer pounds long after the bent over cunt is dead! They don't know where to bury the fucker.
I say take it to the nearest tip horse the bones out the back of a transit and be fucking done with it. Royals are cunts – dead or alive.
Nominated by: Cripplecock