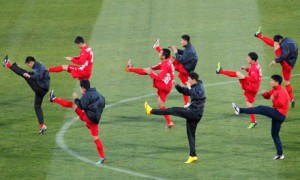 Footballers. Footballers. Footballers.
There is nothing that I love more than watching these overpaid wankers dive around a fucking field! The tooth fairy probably acts less of a fairy than those cunting fairies. And some of my cuntish mates from school argue with me saying its a great sport – well them cunts are nearly as cunty as the cunting players, fucking cunts!
If it wasn't for that cunting game they would probably end up somewhere like fucking McDonalds. They are all thick as pig shite. Sports like tennis, badminton, squash and cricket have more contact than those cunters. Bring back the death penalty is what i say! Rugby is a real sport. At least they actually do some work!
You know what i hate the most out of em all? Cunting scouse footballers. "Yeh, you know, I played well today, you know, errr, we couldnt have done it without the other guys, you know, err, err, err, you know, I like my chickkkken and bacccon, you know, err." Bunch of cunts they all are!
Please feel free to comment and add anything I have missed!
Nominated by : Billy