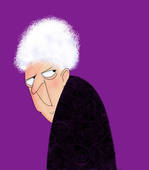 Voodoo quacks that keep old cunts like Mandela and Prince Philip ticking over on life support longer than an old style Russian leader are truely sinister cunts denying the pleasure of their demise to the humble sportsman.
Only insert the tubes if there is a large wodge of dosh in it for them naturally. For lesser mortals it's straight onto the Liverpool Care Pathway and Good Night Vienna.
Resurrectionist Cunts.
Nominated by : Sir Limply Stoke