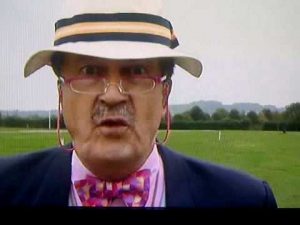 Tim Wonnacott aka Tim Whatacunt.
A fucking disgraceful waste of BBC licence payers money, this would-be toff is a cunt of the highest order.
This gap-toothed cunt is paid handsomely to say "orf" in the worst example of RP accent I've ever heard. His cuntiness is only enhanced by his fucking country cunt wardrobe.
This fucking wretched antique should orf himself and do us all a favour.
I bet he's a cunt in real life too – just like that creosote faced cunt he deposed David Cuntinson.
Nominated by Mark E Smith Lives