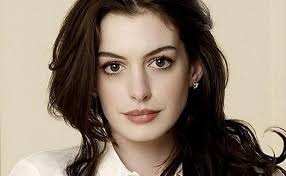 Anne Hathaway is a cunt, isn't she.
After the murder of a (black) woman by a (white) man Hathaway, who starred in the colossally shit Les Miserables, generously took to Instagram to talk at her fans:
"She was murdered in cold blood by a white man." Hathaway, star of the woefully shit The Devil Wears Prada, continued:
"White people must take into their bones that ALL black people fear for their lives DAILY and have done for GENERATIONS."
Sigh.
Hathaway, star of such political and complex heavyweight films as Bride Wars and The Princess Diaries 2, didn't mention anything about the amount of white persons killed by blacks. She must've been too busy planning Rio 3 to notice the crimes by black people on black people. She must've been too busy counting her copious amount of loot to realise this constant "black this" and "white that" is perpetuating racism and stirring the pot.
It might be of interest to know that Hathaway, whose English accent in One Day was appallingly poor, hasn't had a 'hit' film for a few years. Hmm.
Listen Sugartits, stop publicly preening yourself and signalling your disingenuous virtue. There is no such thing as White Privilege. Get over your wealth guilt, shut the fuck up, and return to making the dismal, sentimental vomit that fills the void in your lachrymose, lifeless fans' misery.
Nominated by Captain Magnanimous