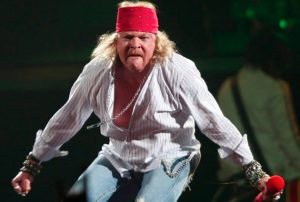 I would like to give Axl Rose a proper cunting. When Brian Johnson was told he had to stop singing with AC/DC due to losing his hearing, they decided that the Guns n' Roses cunt would step in.
But step he did not. The redneck fuckwit decided to play the gigs sat on a throne. A fucking throne! Broken leg or not, show some fucking respect to a band that makes yours look like Busted, you egotistical cunt.
Axl Rose is a cunt of the highest order of has-been celebrity cunts.
Nominated by: TheBournemouthRed