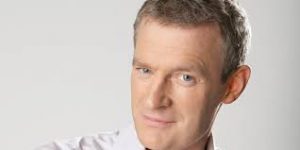 That wanker Jeremy Vine was up to his old tricks again earlier.
That footballer that got tasered and snuffed it was one of the articles on his cunt of a show. So, to set the tone, he interviews that blind guy who got tasered for no reason a few years back. Thus, without any facts of what happened, it came across like plod were just cruising around looking for a darkie to spazz up, and this guy just happened to be the lucky one.
Hey presto, black lives matter, all coppers are bastards, ban tasers. Plod are by and large cunts, but if some mental cunt, of any ethnic background, is trying to eat my face, then I want them to taser the fuck out of the freak, and if he dies, fuck him.
Vine, you are a cunt, whose idea of balance is not falling over foxtrotting, or whatever the fuck you did on that pansy arse dancing show.
Nominated by: Gutstick Japseye