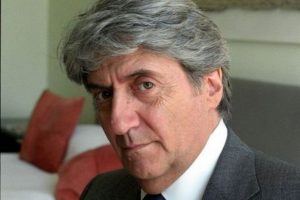 Speaking of luvvies, Tom Conti is due a nomination. He's been complaining that being called a luvvie is every as offensive as being called a yid or a nigger. This is in response to a Labour councillor, Theo Blackwell, who wrote to a local newspaper regarding local luvvies protesting about the opening of a Tesco (far too down market for them apparently). Councillor Blackwell ended the letter with; "Let's have less of the livid luvvie protests – not everyone locally thinks the same on all these issues."
Obviously, this hurt Cunti. Here was someone who clearly DID NOT think that everything he said was of vital importance to the continued existence of the planet. Cunti is the dictionary definition of a luvvie; arrogant, conceited, self-important….an arsehole basically. I expect there'll be an outpouring of support from fellow LUVVIES now, like Emma Thompson and Benedryl Cuntyslap. There will probably be some kind of charity set up, Thespaid or something, with old Benedryl trying to griefjack us into giving just £5, with harrowing footage of Nigel Farage shouting "LUVVIE" at an anguished Maxine Peak.
In what parallel universe is calling someone a luvvie, in anyway as bad as calling someone a nigger or a yid? It isn't. EXCEPT in the mind of a luvvie like Tom Cunti. I'd have had more sympathy for Cunti if he'd said that Councillor Blackwell had called him a whingeing Scottish twat, which he is. First leaf blowers, now this.
Get a life Cunti. Get a fucking sense of perspective.
Nominated by: Quick Draw McGraw