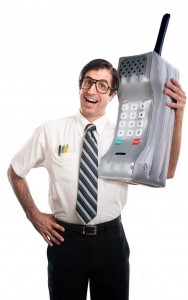 We all know that mobile phones are cunts and one of the greatest marketing con tricks in a very long history of marketing con tricks.
However, did it ever occur to you to check just how much electricity a latest gen smart phone uses? Well, fear not cunters as I have done just that. Each phone uses 4.9 kWh per year to keep fully charged, which on its own is fuck all. However, there are 1.91 billion of the fuckers out there consuming a global 9.35 billion kWh annually. That is the power consumption of 2.67 million global average homes!
Ban the fucking things this instant!!
Yes, I am a cunt…….
Nominated by: Fat Rich