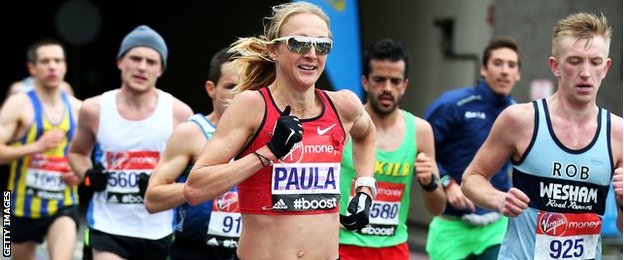 So Radcliffe ran the London Marathon as her 'last competitive race'. Only it wasn't, was it Paula? You weren't in the competitive race were you? You were in there with the fun runners but being you, Paula, you just had to talk it up, didn't you?
You fucked up in the 2012 Olympics after the big build up when you didn't appear at all and you just couldn't stand it could you? You had to have just one more golden moment. You just love the limelight too much. Bowing out gracefully would have been just too much for you, wouldn't it?
FFS, Paula, why don't you just quit and stop getting in our faces with your pathetic attempts to impress us? Because we're not.
Fuck off and leave us in peace.
Nominated by: Dioclese