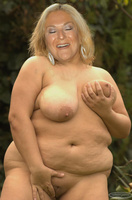 Vanessa Feltz is a cunt.
Did she say anything when Rolf Harris was arrested and charged? Did she contact any of his victims and offer her support? Did she step forward and say anything during the actual trial? Nope – she said and did piss all.
But now the old slagwagon is all over the press claiming she was another of Rolf's vicitims. We all know that Harris is a dirty old nonce cunt, but I think Feltz is making this one up. Look at the state of her, for a start. Harris may have a screw or two loose, but he'd have to be bloody loopy to feel that up!
If Rolf had walked free you can bet that Feltz wouldn't have said a word (she would probably have supped champagne with him!). I know some out there will do anything for publicity and extra money but anyone who tries to cash in on something like this is a sick cunt.
Nominated by: Norman Whiteside