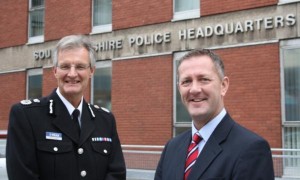 Shaun Wright, Police and Crime Commissioner for South Yorkshire, is an incompetent cunt who presided over children's services for Rotherham Council from 2005 until 2010 during which time we now believe some 1,400 kids were sexually abused.
If he had any shame at all, he'd fuck off and let someone infinitely more suitable do the PCC job – or has he got something more to hide? I think we should be told…
Nominated by: Dioclese
I hereby cunt anyone culpable for the Rotherham child abuse scandal. Black, white, civilian, copper, Christian, Muslim, MP, whoever you fucking are.
Where the fuck to start? 1,400 kids abused over years. Hundreds of people knew and either turned a blind eye or simply denied it. Words fail me as to my feelings towards those responsible, and just as bad, those who let down these kids. The perpetrators need exterminating. The people who let them down need naming on huge posters.
Live with that shame you cunts. Fuck you!
Nominated by: fleaboy