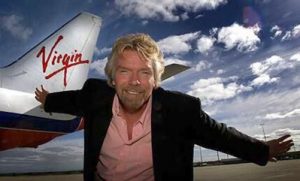 A cunting for Virgin Atlantic and the bearded, grinning, hippy cunt Branson.
'Virgin Atlantic is to stop working with the Home Office on forcible deportations from the UK of people deemed to be illegal immigrants.
The British airline says it has informed the government of its decision, saying it was "in the best interest of our customers and people".
It comes amid concern over the removal of Windrush generation migrants and LGBT asylum seekers.'
These cunts have made their money out of the Windrush fuck up so are withdrawing from deportations. And of course LBGTXCFSZ gets a mention as if we are turfing out planeloads of Eddie Izzards on a daily basis. Look at us! We are so right-on and caring!
Can this organisation, with it's subsidy driven sectors and it's repulsive figurehead get any more despicable? Probably. The cunts.
Nominated by Cuntstable Cuntbubble