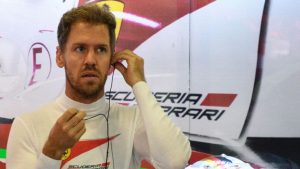 Sebastian Vettel is a crazy German I must win cunt.
I found it funny but you don't say over the team radio "I have a message for the Charlie Whiting (Race Director) FUCK YOU, FUCK YOU". I know he's a four time champion but you can't behave like that. I thought it was funny as fuck though, if only he'd told that dwarf cunt Eccleston to fuck off.
Talking of German cunts Nico Rosberg will bottle it and Lewis will get Championship number 4. Cmon Lewis.
Nominated by: Black and White Cunt