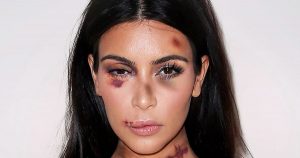 I would like to nominate the perpetrators who robbed Kim Kardashian at gunpoint.
You bunch of cunts were less than 5ft from this fucking skank, armed with a guns and you didn't put a fucking bullet in her skull.
Therefore you are cunts.
I'd rather have the satisfaction of executing her than her jewellery, which was no doubt either on loan from Cartier or insured.
Nominated by: Boaby