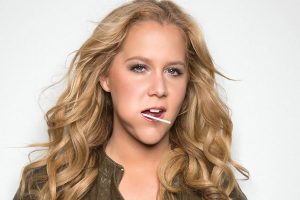 I'd like to cunt Amy Schumer. Not only is she deeply unfunny she has now decided that women who don't want to identify as feminist are "insane".
Well done Schumer, you've just shown why a very small percentage of women want to identify with feminism you unfunny cunt. I thought feminism was fighting for the right of women to be whatever they want. What am I thinking? That was early feminism not the man-hating fact avoiding cunty third wave feminism.
For those cunty bitches women have to do things that are on the pre-approved feminist list.
Nominated by: Chris Horner
Amy Schumer is another unfunny face like a bag of spanners doodle dandy cunt… Just like that other unfunny yankee twat, Amy Sedaris… What a coincidence…
Nominated by: Norman