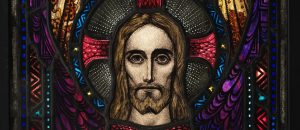 As soon as the heads of the various Christian churches stop talking about the ways of Christ and start acting in accordance with the words of Christ they can fuck off.
I have read the bible and not in one sermon does Jesus say create a large organisation in my name and gather as much wealth as you can. Oh and make sure you don't spend the Wonga on the poor and homeless, spend it on gaudy robes and gold stuff all dedicated to me.
These cunts believe in Jesus less than I do. Welby is a clueless cunt or a manipulative cunt exploiting suckers for cash and power, no matter what everything he does adds up to cunt.
Nominated by: Sixdog Vomit