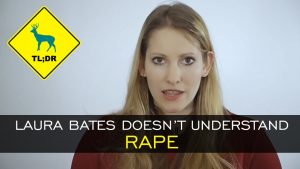 The founder of the Everyday Sexism, a collection of whiny female cunts and the small problems they face like having men talk to them and, shock horror, compliment them.
Of course there's sexism and misogyny everywhere when you're a modern women with their cunty sense of permanant victimhood. These women have proper issues, not like those Muslim women who have small issues like getting their genitals mutilated.
Laura Bates – a Guardian feminist. The two word combination that says cunt like no other combination.
Nominated by: Chris Horner