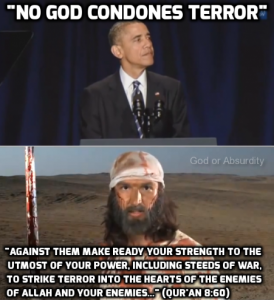 Liberal Moslem Apologists are absolute Cunts recently another mass shooting in the states by another religion of peace poster boy killing 50 poofs at a gay pub in Orlando,FL.
How is the lib media going to spin this one I wonder?
It is unspinnable! I just can't wait to see them try.
I can't wait to see the BBC or Channel 4 stuttering, trying to explain that Moslems don't really hate homos and this is all somehow the fault of White people or anti-immigrationers. That's the end of the politically correct narrative right there folks. Omar Mateen, an Afghani haji(migrant), just secured the election for Trump by carrying out the most deadly terrorist attack in America since 9/11.
Samuel Jackson said he hoped the San Bernardino Shooters were White. Well the liberal media was hoping the same for this attack. I hope you enjoy the hell out of those 72 virgins Omar. You deserved it mate!
Update: ISIS just took responsibility for the attack this just keeps getting better LOL
Nominated by: Titslapper