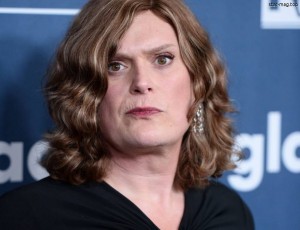 Lilly Wachowski is a cunt….
Again, coverage and publicity for yet another being a look at me circus freak… Silly me, I meant transgender personage, than for any actual work or achievement… Andshe/he/it looks like one of Worzel Gummidge's heads…
I've said it before and I'll say it again: in the future even men and women will cease to exist…. There will just be a world full of these cunts… Like Planet Of The Apes, only with trannies….
Nominated by: Norman