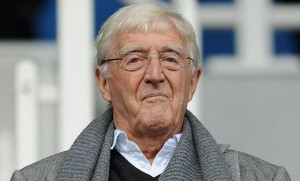 Parky deserves a serious cunting for fronting the Sun Life Guaranteed Over 50 Plan for so long.
Many people of a certain age trust Parky, so it's a great choice for Sun Life. What the ill-informed cunts don't realise is that these plans are one of the worst type of so-called investments that it is possible to make. "All we ask is that you keep paying your premiums for life, or your Plan will end and you'll get nothing back". "Depending on how long you live, you could pay in more than the cash sum paid out." Cunts.
And don't get me started on you get a free pen just for applying. That's something you really need when you're over 50, isn't it. A fucking pen. Cunts.
But Parky gets the cunting for promoting it.
Nominated by: Pedro Almovar