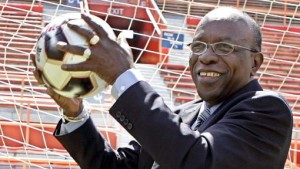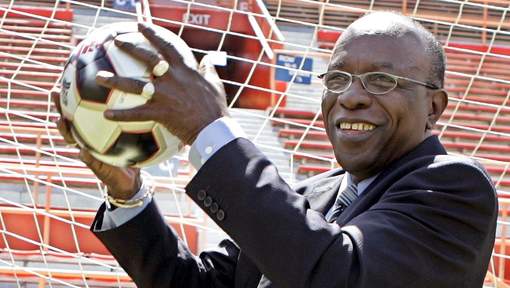 Jack Warner needs a good cunting. He's a Black-And-White-Minstrel lookalike, Johnny-come-lately cunt. Blatters second in command for years and happy to suckle at the fetid teat of dodgy cash that is FIFA prior to the lid being finally lifted on this maggot infested wheelie-bin of an organisation.
Now all of a sudden he's got a conscience and is prepared to cooperate with the inquiry and grass up a few of his fellow FIFA thieves. Clearly a man desparate to get on the front foot and mitigate what's going to be a mighty long time in jug. He's a slippery, stab his mates in the back, totally minted, could easily be mistaken for Robert Mugabe cunt and no mistake. The cunt.
And lest we forget : The SNP are cunts, every man-jock of them. But particularly that Nicola Sturgeon.
Nominated by: Fleaboy

Warner is a copper bottomed cunt. And all those Africans voting for Blatter? They are as stupid as they are corrupt.
Apparently Blatter has Interpol in his pocket, so maybe that explains why he can't/won't be fingered..?
Nominated by: Norman