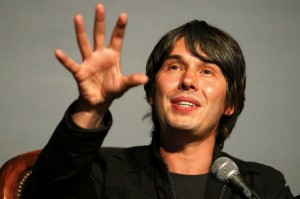 Smug Brian Cox has got to be one of the most irritating presenters on television.
Professor ? That's a joke. He's embarrassing to watch and should be teaching introduction to science in a primary school. He never ever gets beneath the surface of any subject, reciting the most obvious of observations and then grinning at the camera as though he knows he's just astounded you with his wisdom.
Self-congratulatory idiot.
Those who would like to be educated about science and entertained at the same time should watch Michio Kaku. Now there's someone who really knows what he's talking about.
Nominated by: Allan