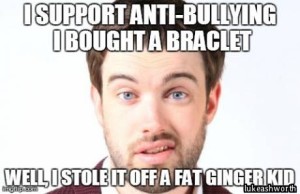 Jack Whitehall is a monumental cunt.
I am not sure why it is he continues to appear on BBC shows, now with one of his own with his fucking Dad.
He cannot put a sentence out without mentioning "oh did you know I was Posh "?
This cunt is nothing more than a fuck puppet for mincers such as Graham Norton and he and his dad need to now fuck right off out of here.
Nominated by: King Cunt