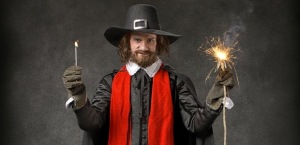 "Remember, remember the fifth of November…"
What a fuck up. Where are the heroes when you need them?
Maybe old Guido was a Jihadist? Maybe they're not all bad? Just a thought…
Nominated by: Dioclese
It's that merry time of year again when a minority of selfish, narrow minded cunts turn your average suburb into downtown Beirut. From sunset to sunrise, we can look forward to bangs, pops and whistles as their fucking fireworks off, and tough shit if you have to get up for work in the morning. Try going round to their shit-hole residence and ask them to keep quiet, and all you get is a load of bollocks about "its only fun", "just five more minutes" or "fuck off, wanker".
Only upside is you could blast the cunts with a shotgun and no one would be any wiser on the noise. That'd fuck them.
I get a real urge to burn these fuck-wits houses to the ground and stab any fucking cunt trying to flee the inferno.
Nominated by: KiwiCunt