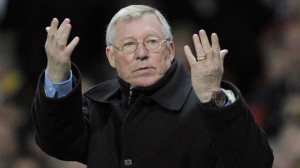 Fergie is a cunt. I have been a red since boyhood in the 1970s. But I think Ferguson is an old cunt….
He sold Ronaldo for 80 fucking million! And he didn't even attempt to replace the boy with said 80 million (those Glazer filth sucked it up instead!).
Embarrassed MUFC and pissed off major shareholders (Coolmore Mafia) over some racehorse spunk (which led to…)
Dropping his keks and giving them his (and United's) arse when the Glazers came to Manchester. Took their dollars, licked their arses, and crippled United with debt. Fergie still won't hear a bad word against the American carpetbaggers, even now he has retired…
Told two longstanding and loyal matchgoing reds who complained to him about the Glazers to "Fuck off and watch Chelsea if you don't like it!" (this is true!).
He bought that useless cunt, Bebe… For the price of six Bryan Robsons or seven Eric Cantonas!
Choosing David Moyes as his successor….
He has sold his soul to the devil (Glazer), sold out true supporters, and he is a judas cunt!
Nominated by: Norman Whiteside