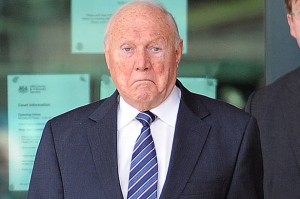 Another paedo cunt from the fart filled corridors of the BBC goes down. What else is left in the woodwork?
Have hated the pink faced shiny arsed northern cunt with verbal diarrhoa ever since his first appearance. "It's A Knockout" was cringe cunting cobblers and the cunt got paid for doing it.
His mistake was to come up with and star in a version for the underfives. "It's A Cockout".
Nominiated by : Sir Limply Stoke