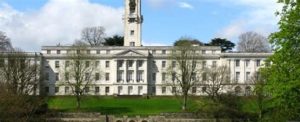 The University of Nottingham deserves to be cunted for their decision to withdraw the offer of an honorary degree for one of their alumni Dr Tony Sewell.
Something of a rarity Dr Sewell is a black academic who does not have a chip on his shoulder. Well into his 60s, he is a Brixton boy made good. He set up a charity aimed at getting more black kids to go to university. However, he made the mistake of producing a report which stated that Britain is not 'institutionally racist. 'Naturally, this meticulous piece of research did not go down well with the lefty wankers . The upshot was that his alma mater withdrew its offer .
Sorry Admin, as ever crap at finding links and posting them . Perhaps a fellow cunter could help me.
https://www.nottinghampost.com/news/tony-sewell-labels-university-nottingham-6805086
Nominated by Guzziguy