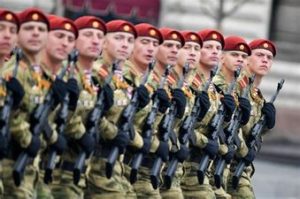 Right, I am going to nominate the "New Russian Army",
Nope not the Kremlin's official one, but the ultra nationalist terrorist group, who may or may not have blown up some bint in Moscow.
Now the grounds for my nomination is simple.
They have a fucking silly name! Google the NRA and you get a bunch of fat yanks waving guns about, try and be clever and Google New Russian Army and yet get photos of a drunk bloke sitting in someones house eating their dog.
So top tip, if you intend to form a terrorist organisation, fuck sake give a bit of thought to your name or initials otherwise your search for infamy will be a bloody hard slog.
( By the way, my intel says the explosion was caused by a leaking fuel tank and a discarded fag but)
Nominated by lord benny (not quite deceased, but close)