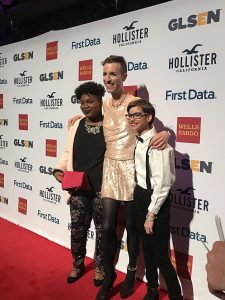 Jeffrey Marsh. Now there's a perfectly normal-sounding name. There must be a lot of Jeffrey Marshes about. Thousands of them.
But I'd like to draw your attention to one particular Jeffrey Marsh. This Jeffrey is transgender, or binary, or something, and has become a somewhat notorious, some might even say outright offensive figure on soshull meeja. Jeffrey wants to talk to kids privately about their sexuality, away from their parents' prying eyes.
Yes, s/he/it (shit for short) has created a Patreon account, so that shit can spend 'connected time' (what, as opposed to 'disconnected' time?) with young people, to let them know that they are 'worthy', and 'valuable', and that their stories are 'inspiring'. Oh, and they can pay for the privilege, naturally.
Now I don't know about you guys, but this all strikes me as deeply dodgy. I'd say that on the old Creepometer rating of nought to ten, shit rates as a definite eleven.
'I want to spend more connected time with you'. In private. Yes, I bet you do.
Be afraid. Be very afraid. Just don't get the pronouns wrong. That would make you one of those nasty, nasty transphobes, and Jeffrey wouldn't like that.
Nominated by: Ron Knee
(More info here. Day Admin – Daily Citizen News Link)