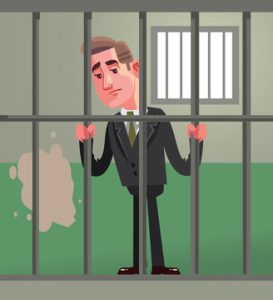 Ministers want to grant themselves "unlimited" powers to create new criminal offences and civil penalties against home owners, landlords and businesses as part of its commitment to sustainable Net Zero targets by 2050.
To do this they're seeking amendments to the Energy Bill, which includes tightening up on Energy Performance Certificates, which most homes and businesses must have when it comes to selling a property. (The EPC rates a home's energy efficiency between A and G, with A being the most desirable.)
Ministers want all properties to be set to at least Band C by 2035, meaning the compliance costs will fall on the owner. And now they want additional "enforcement" powers to make sure people don't fall foul of these tough new rules with the threat of anything up to a year in prison or a fine running into the thousands!
Fortunately, there is a Tory Backbench backlash against such heavy-handed, Orwellian-like plans, and the Department of Energy Security denies any such rulings exist.
However, we are living in a different world now, and I wouldn't put it past these cunts, or a future Labour government to put such proposals forward in its efforts to look as if its complying with the globalists net-zero dogma, even if means sending people to prison for it!
Link below is behind a paywall, but here's a snippet
"Property owners who fail to comply with new energy efficiency rules could face prison under government plans that have sparked a backlash from Tory MPs.
Ministers want to grant themselves powers to create new criminal offences and increase civil penalties as part of efforts to hit net zero targets. Under the proposals, people who fall foul of regulations to reduce their energy consumption could face up to a year in prison and fines of up to £15,000.
Tory backbenchers are set to rebel against the plans, which they fear would lead to the criminalisation of homeowners, landlords and businesses."
Nominated by Technocunt.