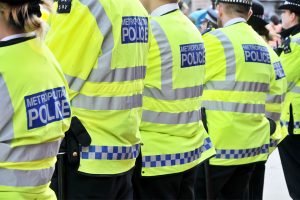 Apologies if this has already been covered: I don't come here too often as it tends to depress me – both the views I agree with and the ones I don't.
But this has me reaching for the grenade launcher:
The poor cunt who, finally overwhelmed by the scale of our unwanted, unwarranted illegal, stress illegal, immigration crisis, finally takes action <i>on his own</i> since no-one else appears to be doing so. Then, in the best tradition of <i>bushido</i> honourably tops himself.
Even the fuzz can't find links to any organised plot or conspiracy, so why did he do it? It was his "extreme right-wing terrorist ideology". Wokies please note: this is now the approved term for being murderously pissed off with a shite government's shite policies. For having been denied any democratic input into the rapidly deteriorating state of the nation. This is now the official police line.
With Spartacus, I declare: "I'm an extreme right-wing terrorist ideologue".
And proud of it.
And the political police are shameful, degraded, conspiratorial cunts.
Nominated by: Komodo